Baby Showers

Bridal Showers

Weddings 

Birthdays

Corporate Events 

(513)

709-1222

390-8320

If you want to impress....then Sugar Darlin's Sweets and Such is the spot for you. Our desserts are small in size but big in taste and presentation. Let our desserts speak for you!!! Your guests will wonder where you've been hiding us.


We add drama, sophistication and charm to any event. We will work with you to personalize your event, whether it be a baby shower, bridal shower, wedding or corporate gathering.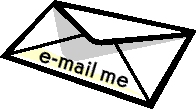 Double click here to add text.

Sugar Stuff

Homemade

Cakes.....$38.00-$48.00

Cupcakes...$21.00 dzn

Sugared Cupcakes...$24.00dzn

Designer Cupcakes...$36 and up

Cake Pops........$2.00 ea.

Specialty Cake Pops...prices vary

Cheesecakes....$38.00 to $48.00

Pies 9"

....Custards....$20.00

....Fruit..........$25.00

Cobblers........$40.00

Jumbo Cookies....$13.00 dzn

Signature Sampler Platters

(minimum order of 15)

$3.50 per person

Signature Desserts

Pound of Love........2/$14.00

Mini Munchers.......$18.00 dozen

Butter Bennes'.........$15.00 dozen

 REMY Whoopie Pies.........$20.00 dozen

Cookie Berries......$24.00 dozen

Cheesecake Poppers.....$15.00 dozen

Boston Cream Balls.....$18.00 dozen

Spiced Rum and Pumpkin Whoopie Pies...$15.00 dozen

Derby Pie Pops.......$30.00 dozen

Sugar Shooters......$24.00 dozen

My Sweet Thang.......$15.00 dozen

Brownie Stixs..........$15.00 dozen